Madison Stewart grew up in Australia. She spent her childhood on a sailboat near the Great Barrier Reef, where she made her first dive, and began an underwater filmmaking journey at the age of fourteenth. She soon discovered a strong connection to the ocean's most ferocious predators: sharks. They became the center of her focus.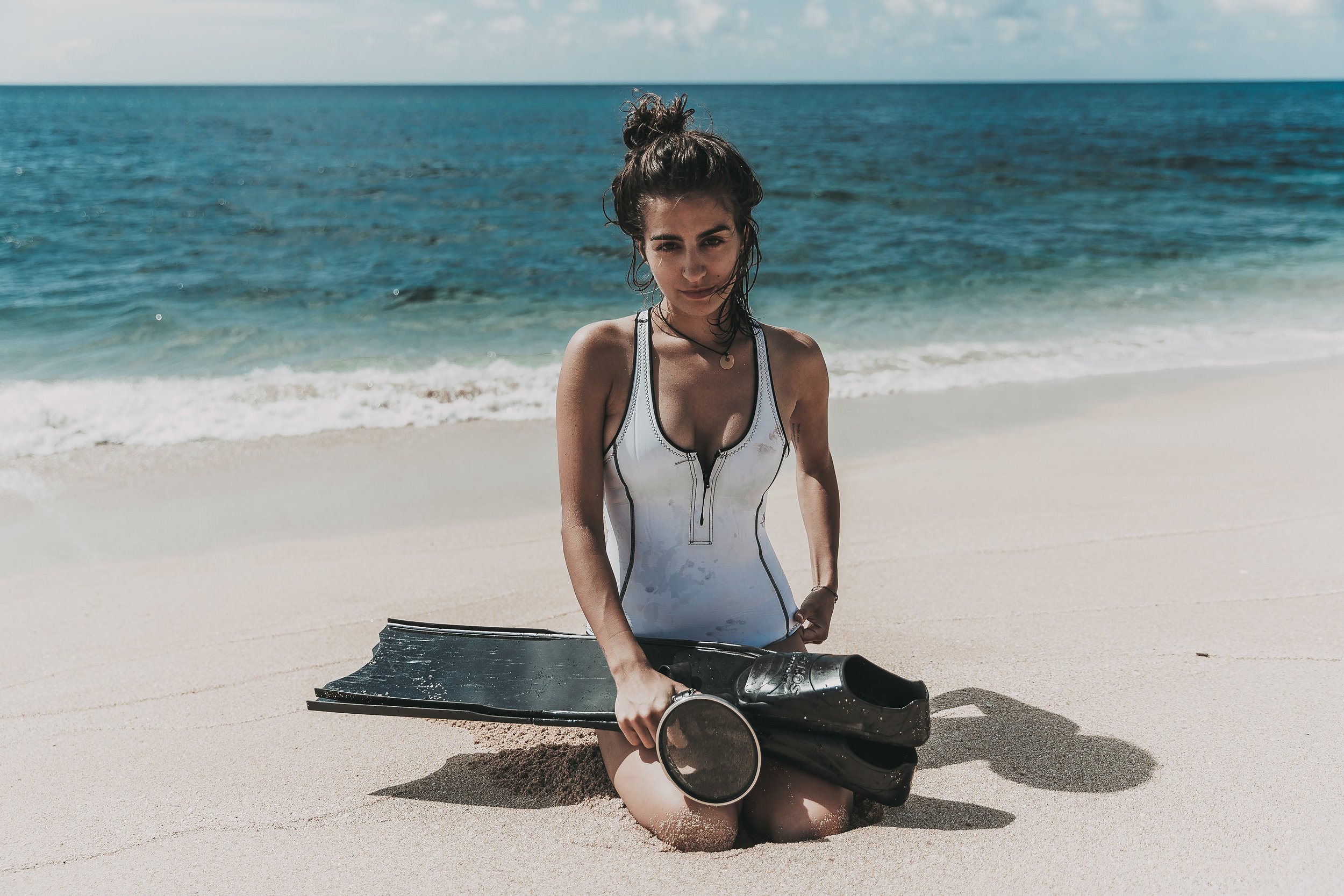 Madison Stewart
She was truly in love with these creatures and spent a great deal of time with them and fought for their survival. For this, she earned the nickname «shark girl». At eighteenth, she released her first documentary, which was about her struggle to save sharks from commercial fishing in Australia.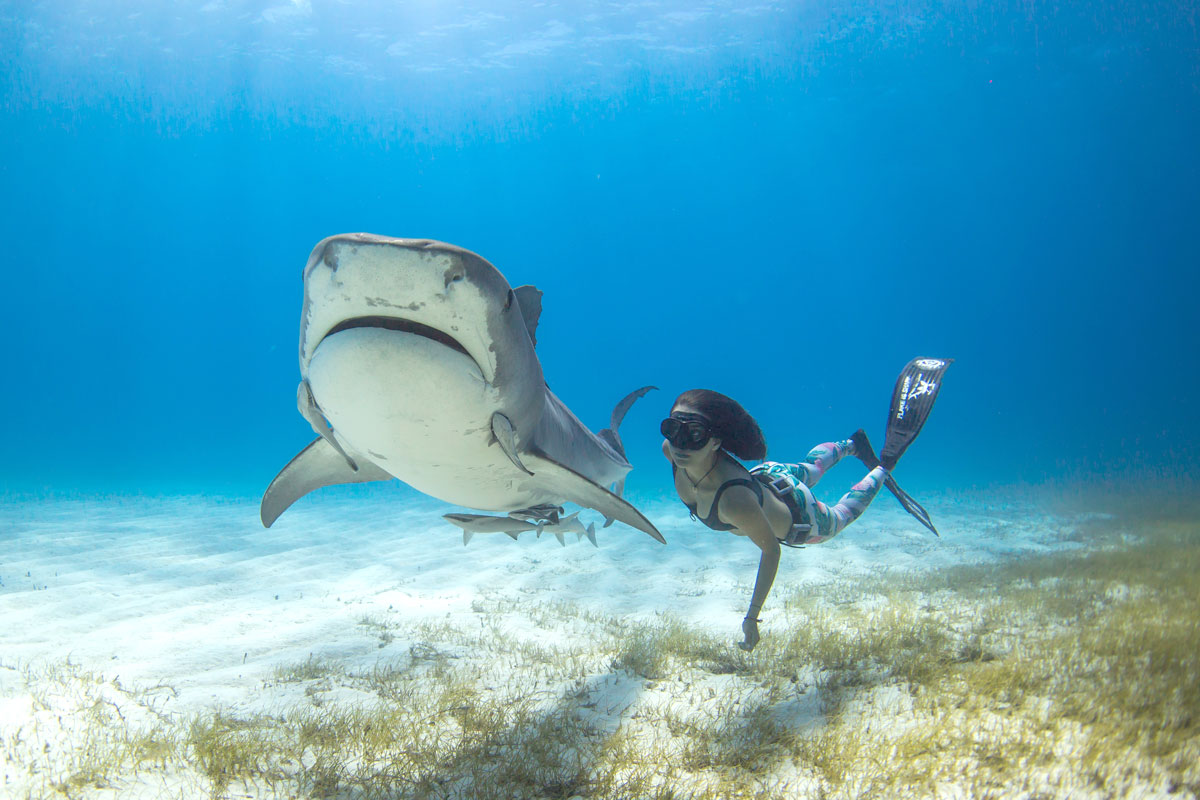 Since then, Madison has gained international recognition, as she has spent her life fighting for shark survival, documenting the businesses and shark hunters that exterminate these creatures around the world.
Mass extermination of sharks in Indonesia
At the beginning of the 21st century, Indonesia became the world's leading supplier of sharks. At that time, the legal status of sharks and the laws that kept them safe were changed. After that, the mass extermination of sharks in Indonesia was inevitable.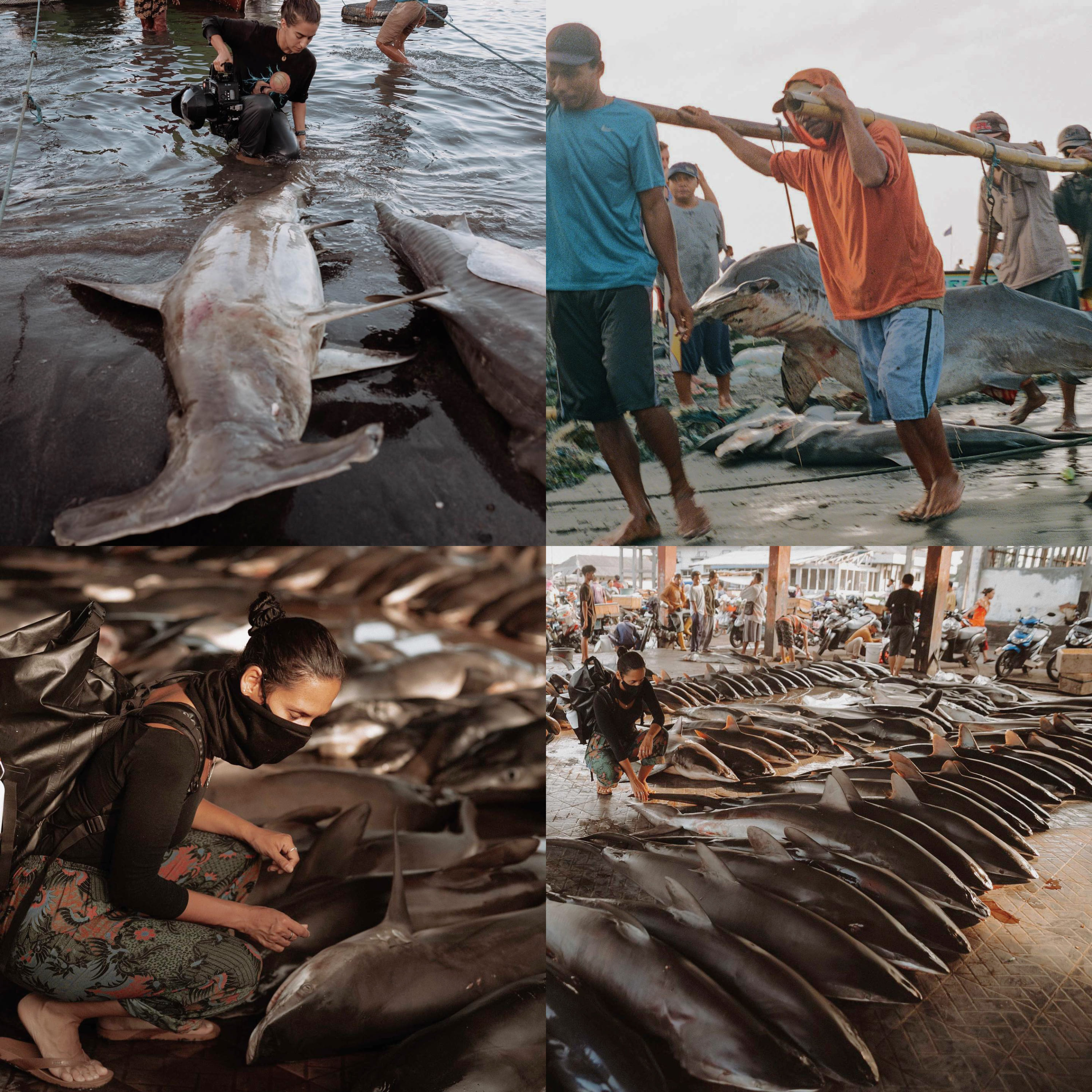 Fish market in Indonesia (Lombok village)
An Australian film crew brought Madison to Indonesia to document the trade. For the first time in her life, she saw rare species of sharks that she had only seen in books before, but they were all lying on the floor of the market. At that moment, Madison began to think about how to solve this problem and keep the sharks alive.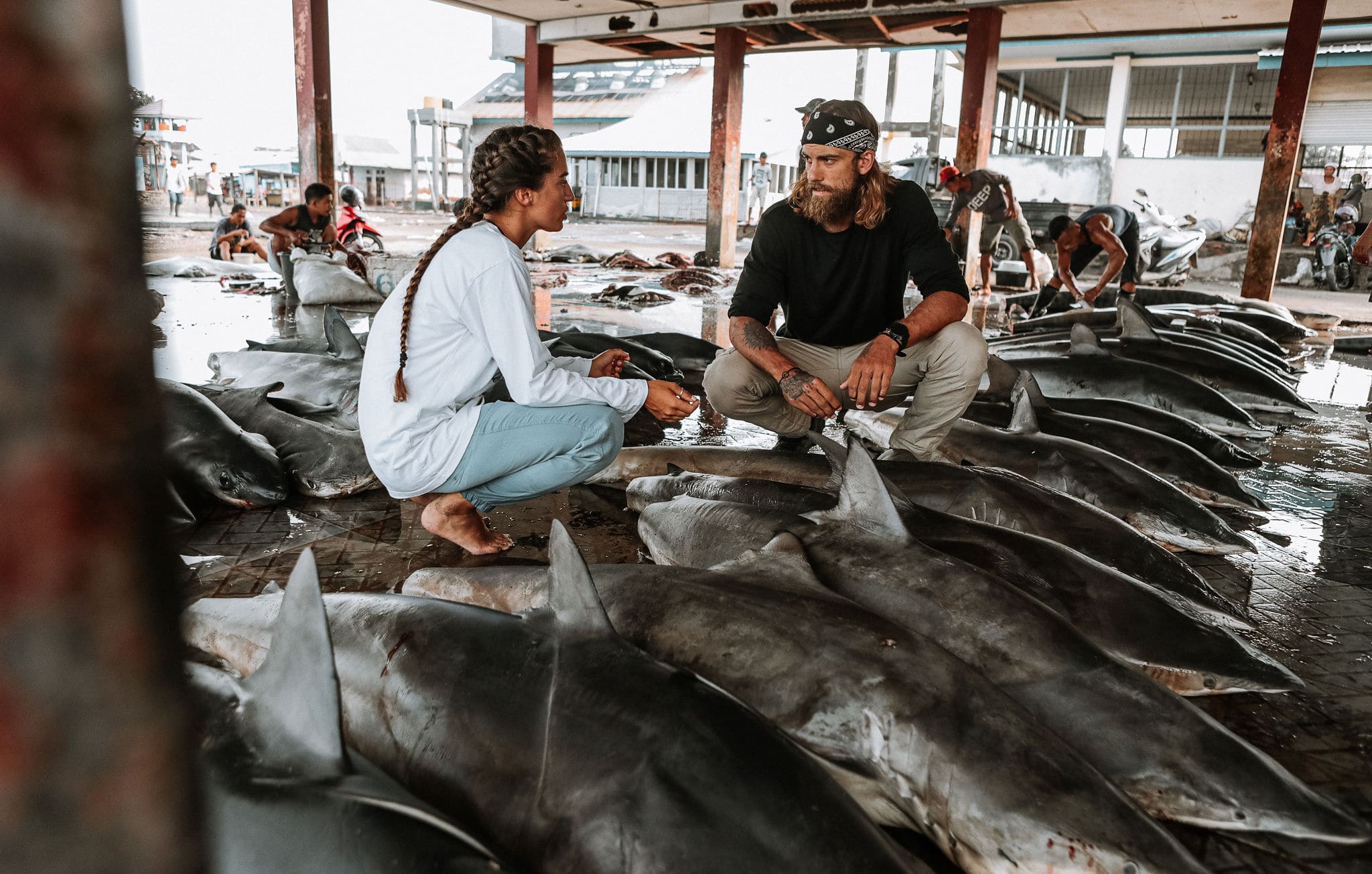 Madison had seen dead sharks before, but here was the first time she had seen people whose next meal depended on whether or not they sold a dead shark. It shocked Madison and made her see the situation from a very different perspective.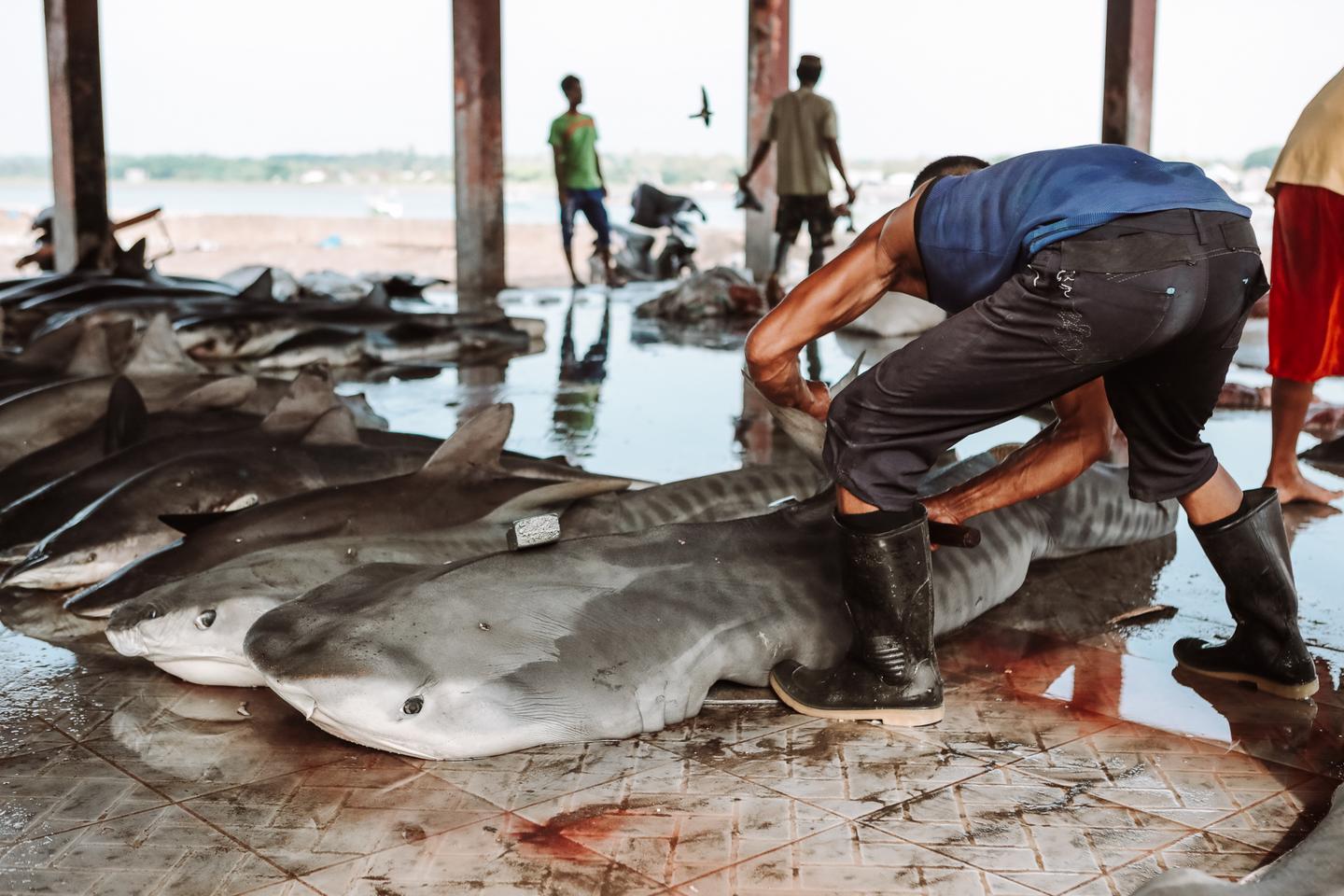 At first glance, shark and fin traders may appear to be horrible people who chase easy money and profits, despite the damage they do to the ocean. But once in this environment, it's clear that these are local fishermen who do what they can to feed their families.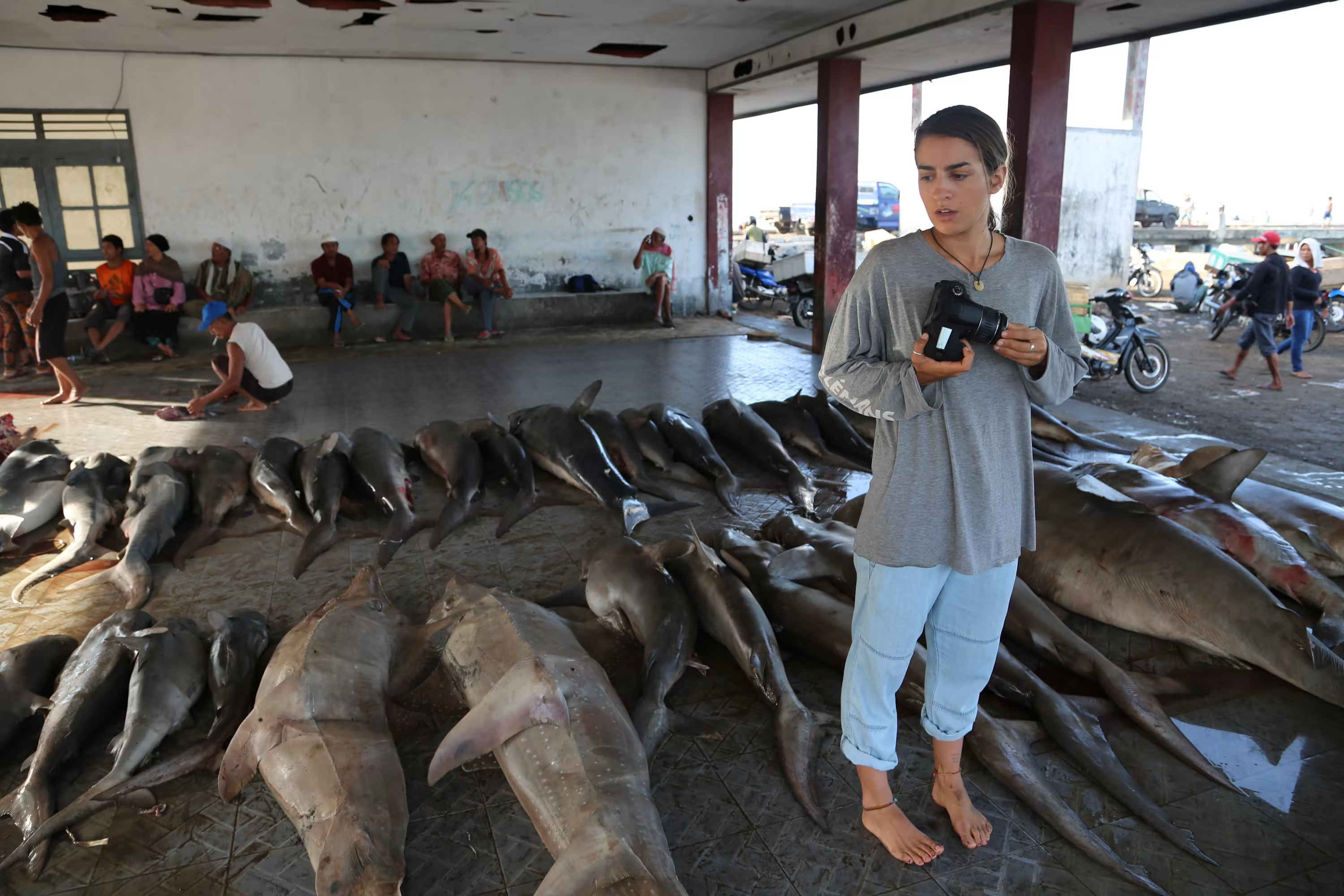 Photo by Karina Holden
Only a year later, Madison returned to Indonesia with different intentions. Before, she had gone to that fish market to expose the shark trade and the people behind it. But now she returned to offer these people an alternative.
Project Hiu
The word «Hiu» translates from Indonesian as «shark». Project Hiu is a Madison initiative in which we seek to provide alternative sources of income for local fishermen who are involved in one of the largest shark fisheries in Indonesia and the world.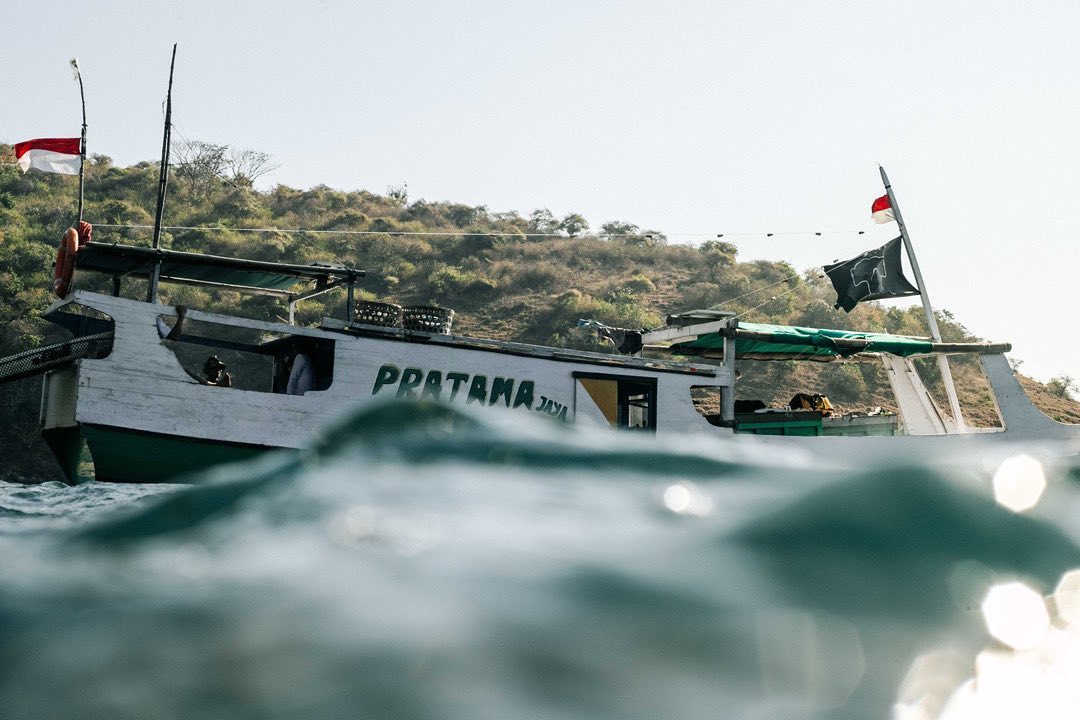 Local boat with a Project Hiu flag
Simply put, we hire the shark fishing boats and locals that crew them. We pay them the same money they would get from hunting sharks and selling their fins. This allows the fishermen to feed their families without getting involved in shark trading. By hiring the shark fishing boats and locals that crew them, we sought to engage the fisherman in a very different role. Tourism. A natural, alternative income that simultaneously and effectively protects sharks.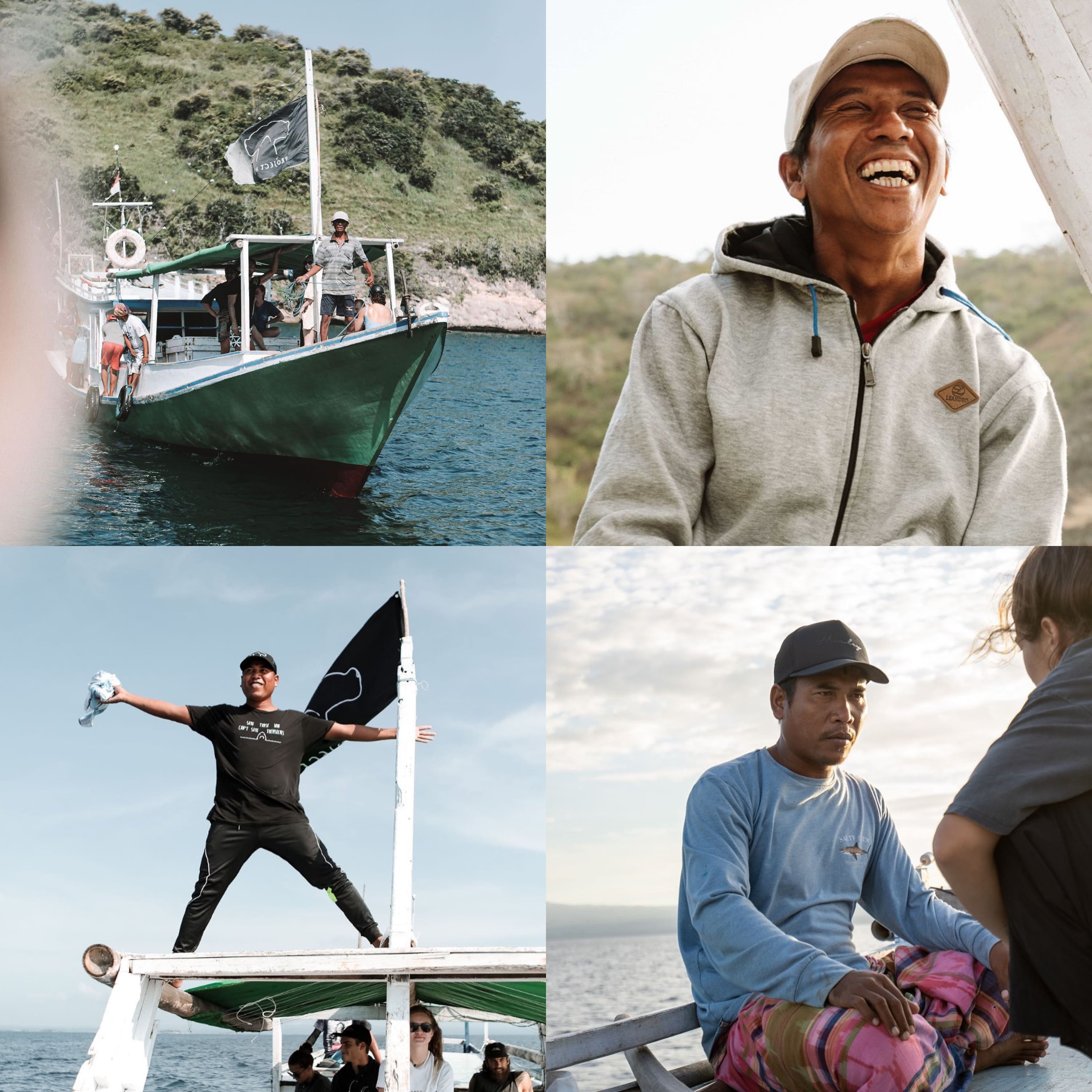 This little village in Indonesia and the local fishermen we work with are not just a project. They are something more. By solving their problem, we are preserving the vast ocean that binds us all and driving a wedge between hard-working, often desperate local fishermen and the foreign buyers who profit from them.
These people deserve an income that does not entail the threat of prosecution and the many dangers they face spending weeks in the ocean away from their families. They deserve a secure future that does not depend on these shark fisheries. Project Hiu aims to improve conditions for sharks below the ocean surface and people above the ocean surface, and to reinforce the idea that one philanthropist and one local fisherman can make a difference. Check out our video about Project Hiu!
Education
We are also working to raise awareness about shark extermination among locals as well as their children. We are holding lessons that bring attention to the shark problem and the importance of caring for the ocean. We believe this will pay off in the long run and help reduce shark fishing in Indonesia.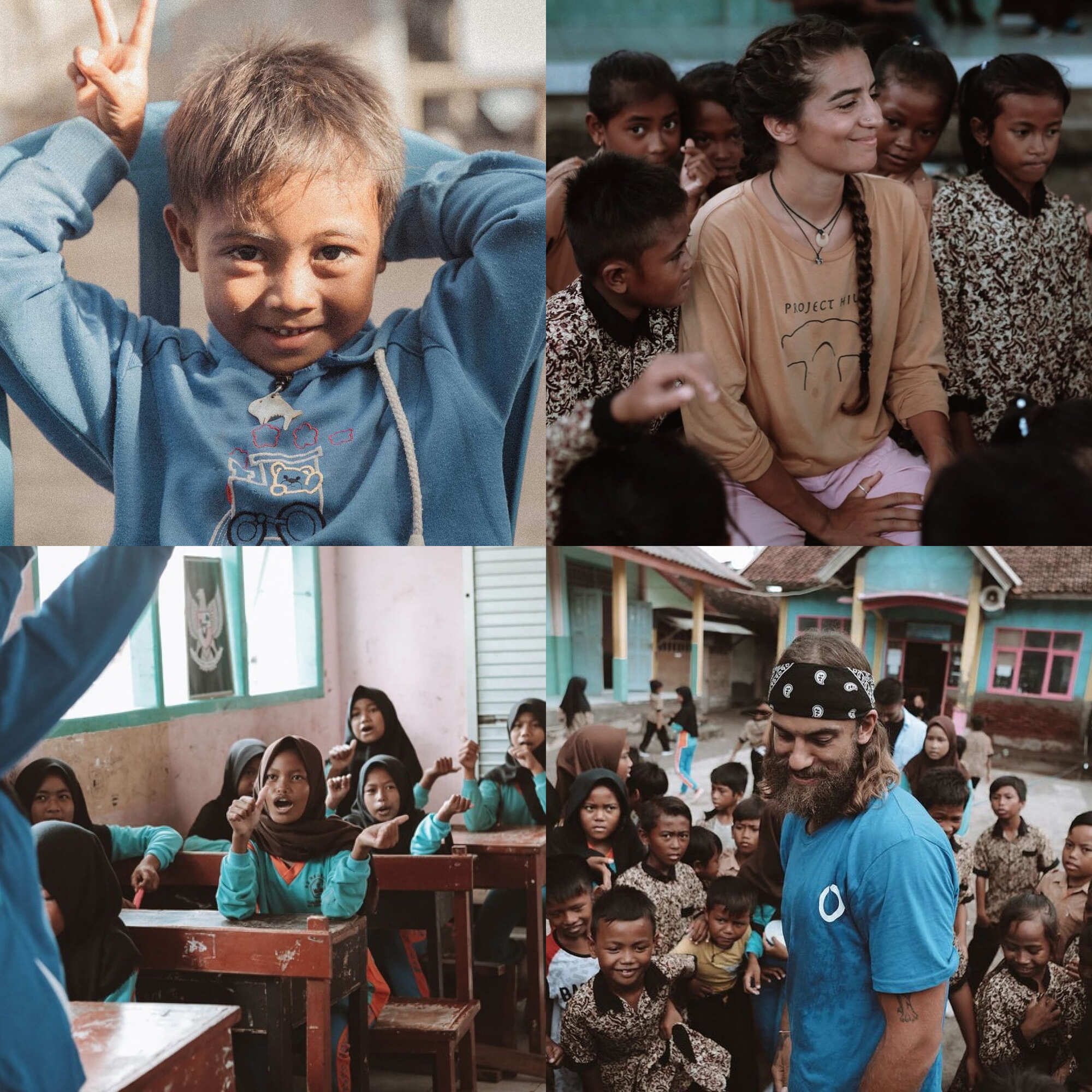 Research
We also involve local fishermen in shark research. For example, we recently conducted an expedition in which we put GPS sensors on tiger sharks. We were the first crew that tagged tiger sharks in Indonesia.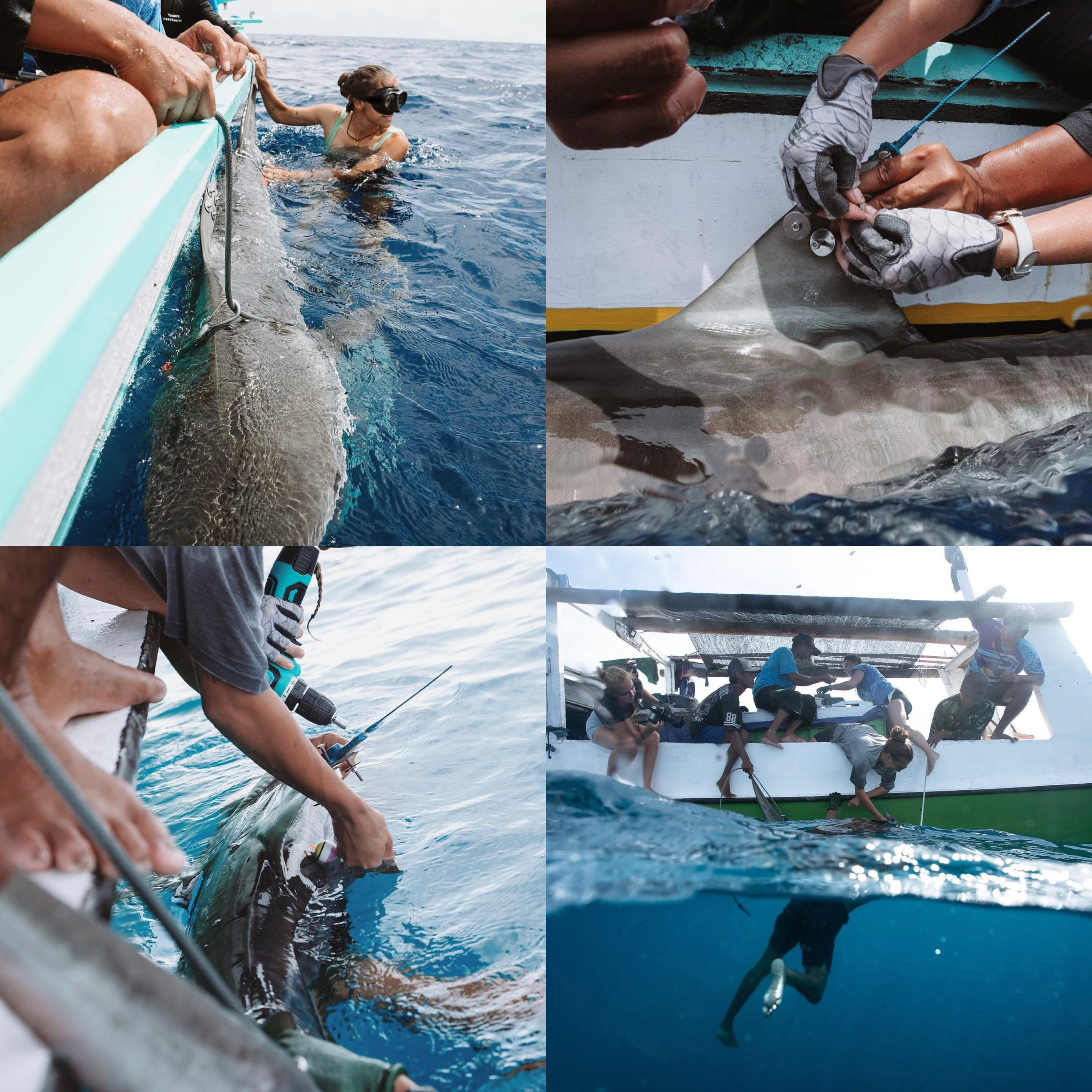 Installing GPS sensors on sharks
It means we will have data on their movements and the areas where they spend the most time. With this information, we will be able to focus our efforts on local fishermen fishing for sharks in these areas. During the expedition, we also rescued one shark from a fishing hook that was stuck in its mouth.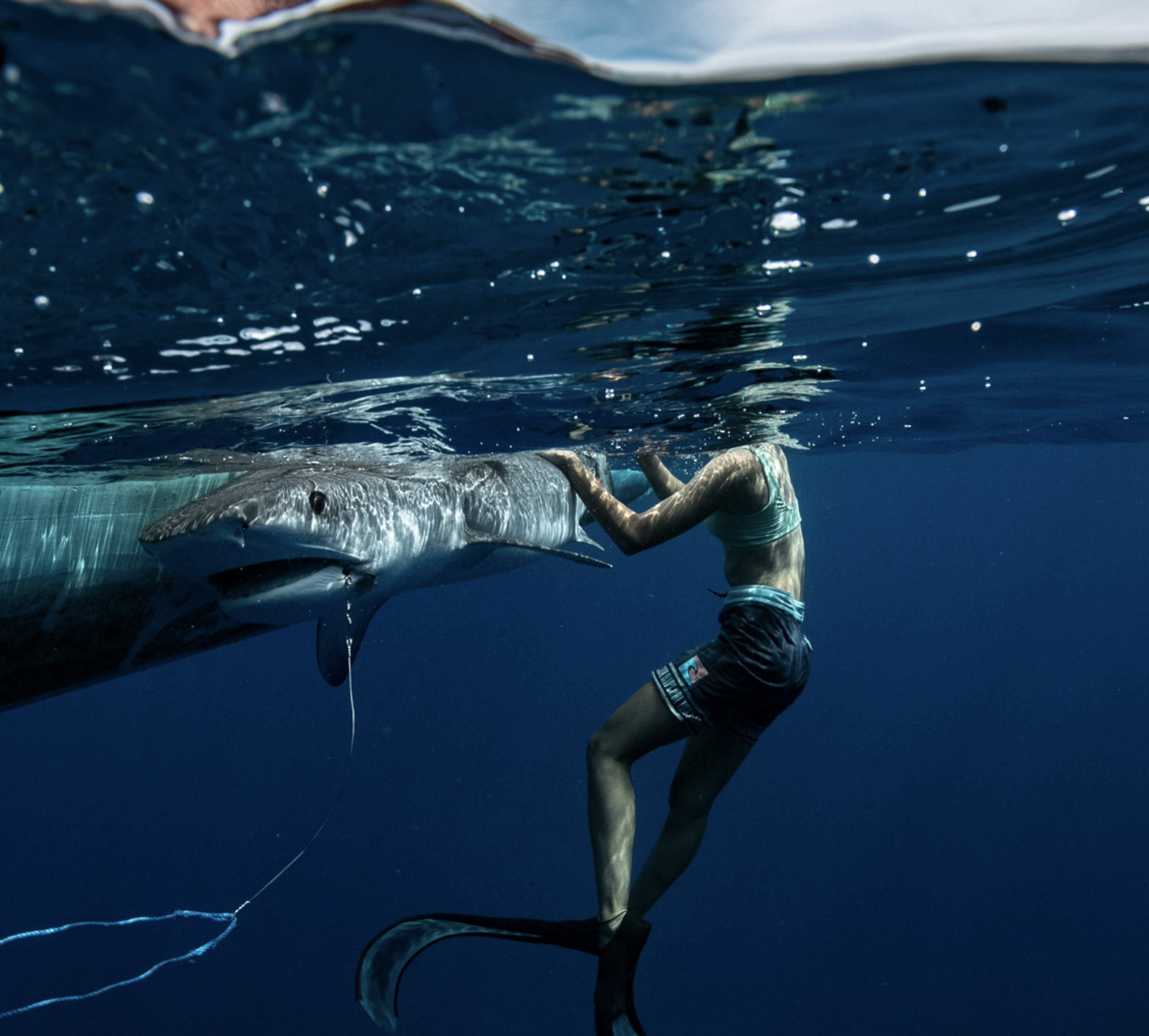 Hiring the shark fishing boats and locals. Saving 600 sharks
On average, each crew fishes about 600 sharks per year. As part of the Humance project, we will hire another crew of 5 locals with their shark fishing boat for a year. It means they will not be going out into the ocean for shark fishing at the risk of their lives. They will spend the year flying the Project Hiu and the Humance flag. They will be involved in tourism and shark research. This year will truly change their lives, and the many other fishermen they will affect, and also save lives for the hundreds of sharks that will remain in the ocean because of you.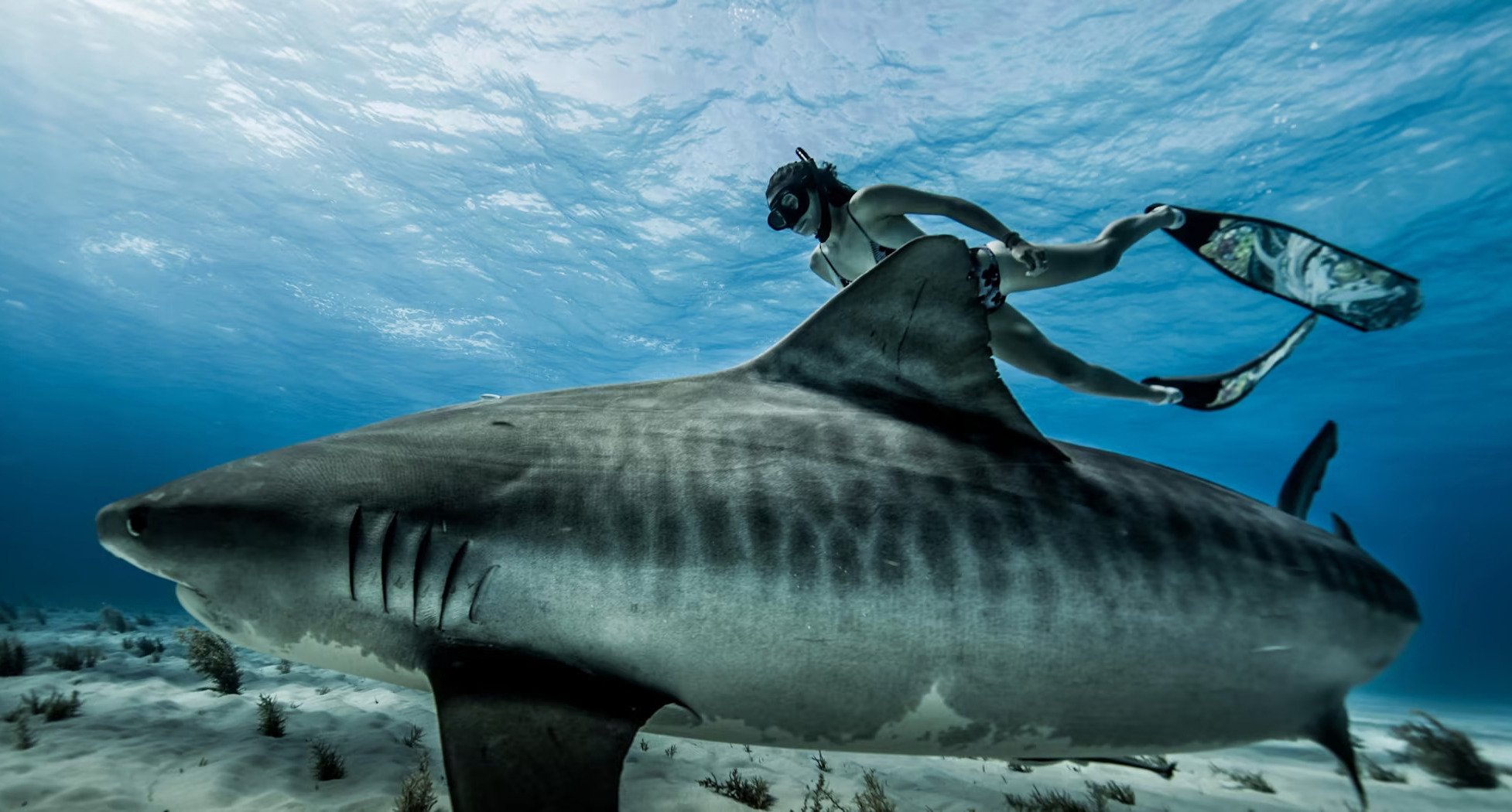 Project Hiu would have remained just a dream if it weren't for the support of philanthropists around the world. We have a superpower and can make a difference in the world together with you. Support our project and help us save our ocean and the sharks in Indonesia.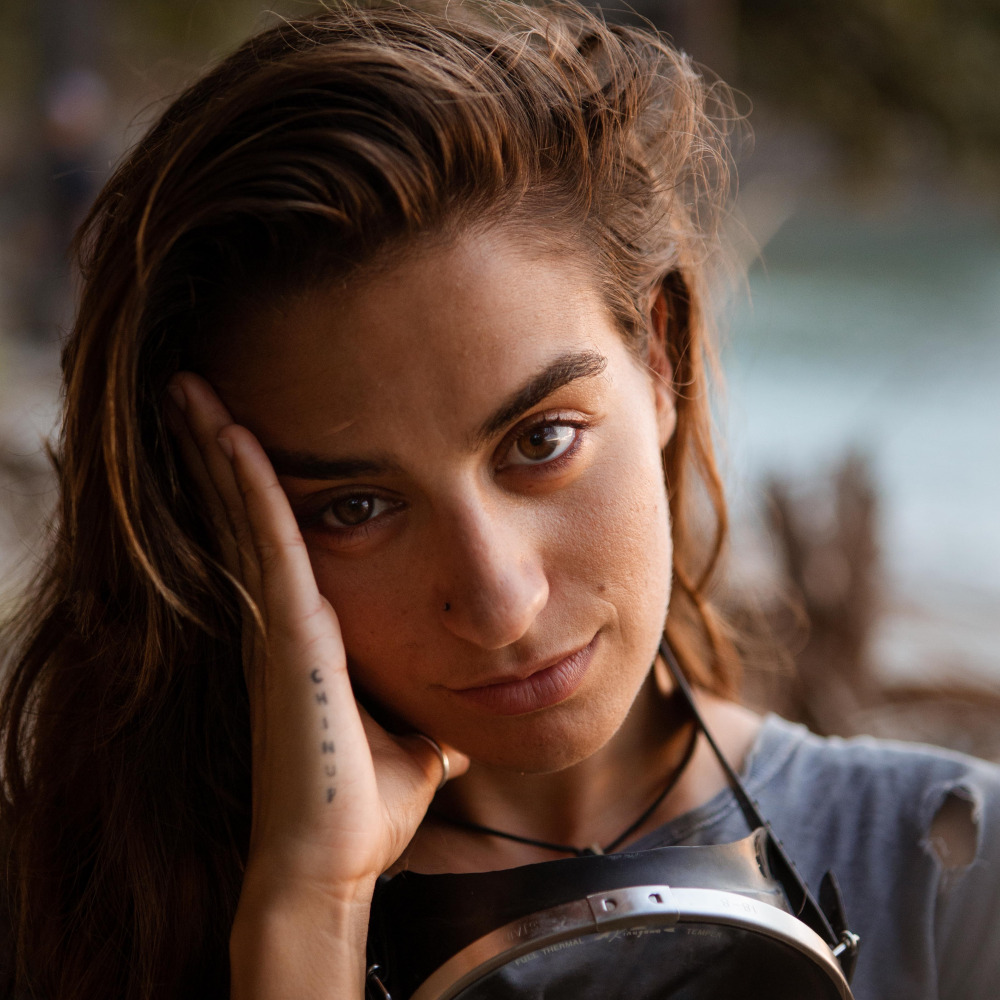 Madison Stewart
Founder
Diver, filmmaker and activist. Madison is involved in shark conservation around the world. She founded the Project Hiu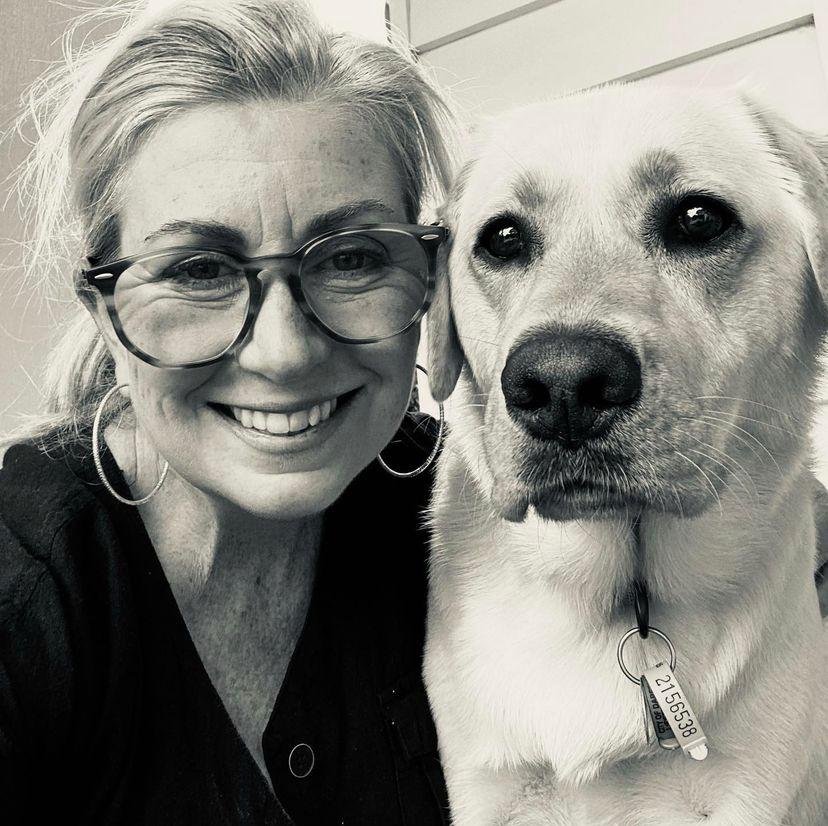 Kim Koyne
Director
Kim met Madison many years ago. This fostered a friendship and her strong interest in shark conservation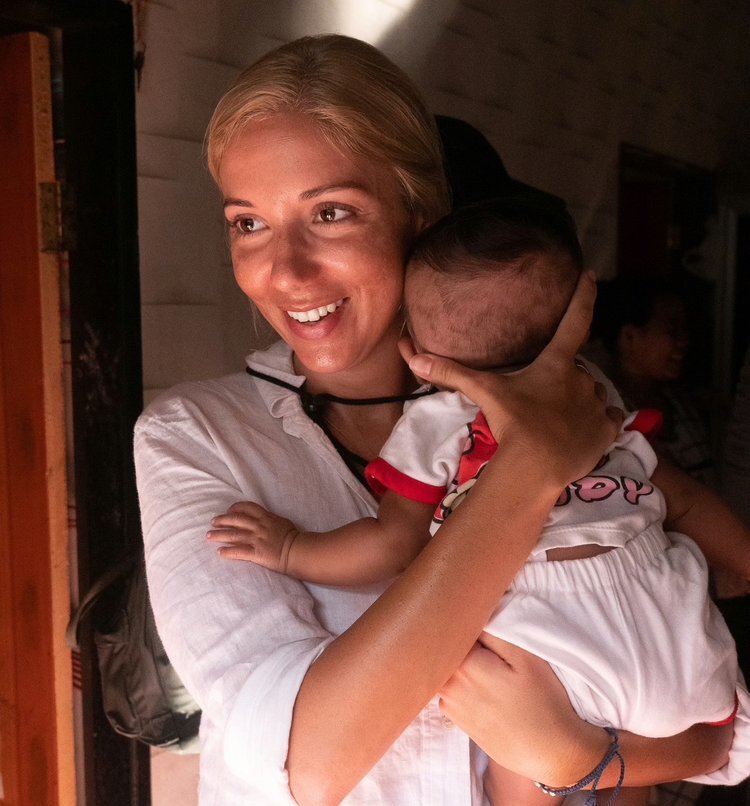 Shara Lohrasb
Director
Shara has nearly 20 years of experience in the financial sector in Australia and actively uses her knowledge at the Project Hiu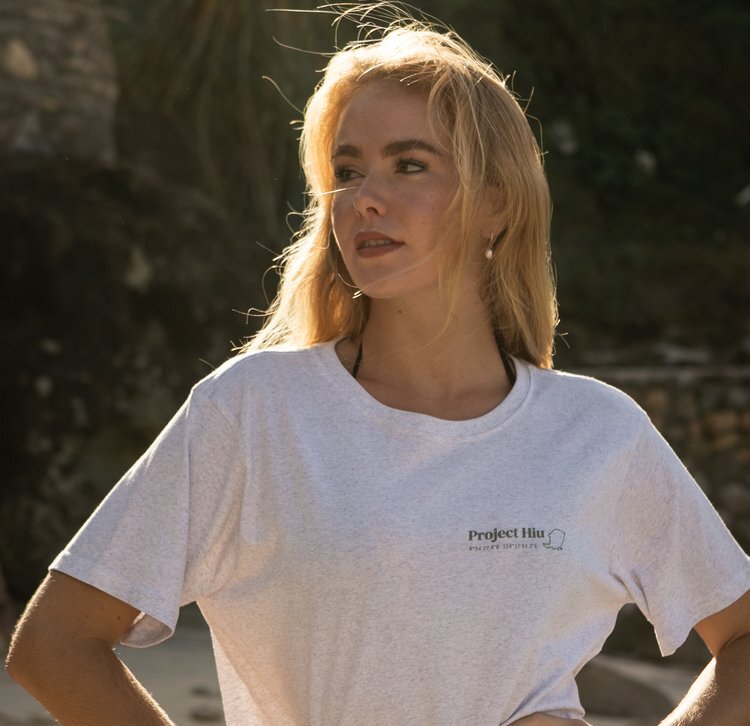 Caragh
Photographer
Caragh is our photographer. She is the author of most of the wonderful pictures that you see in the Project Hiu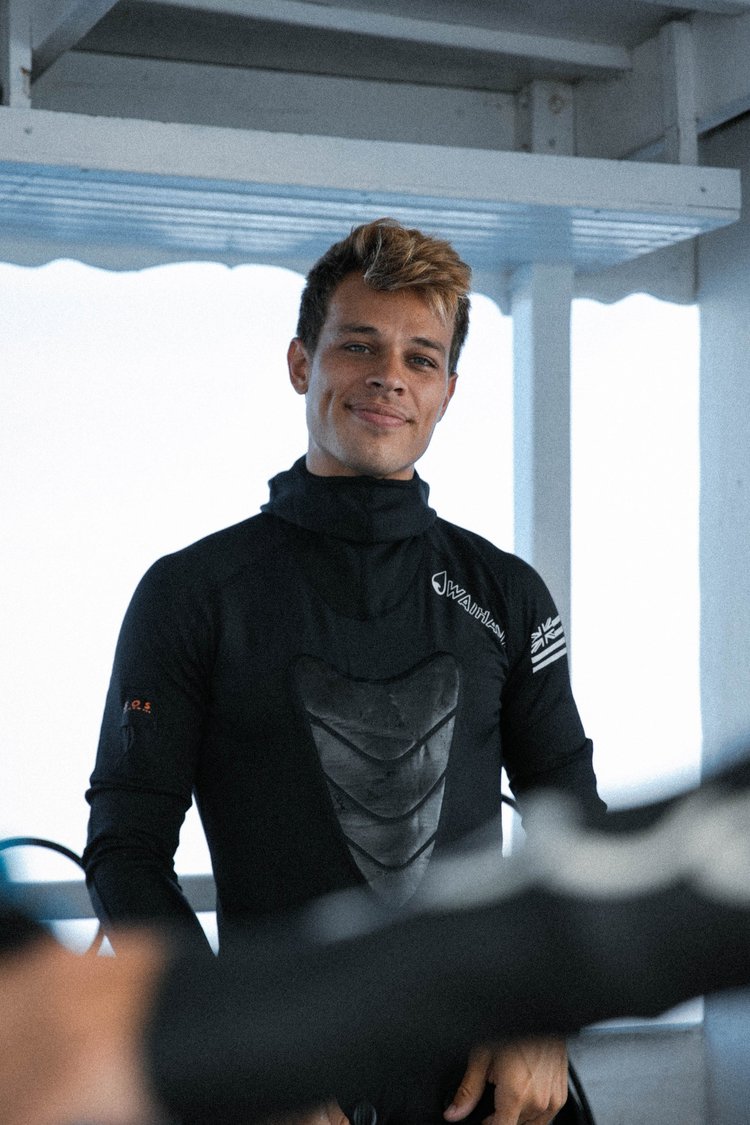 Tanner
Photographer
Tanner is the co-founder of Project Hiu and our underwater photographer. He shoots sharks in their natural environment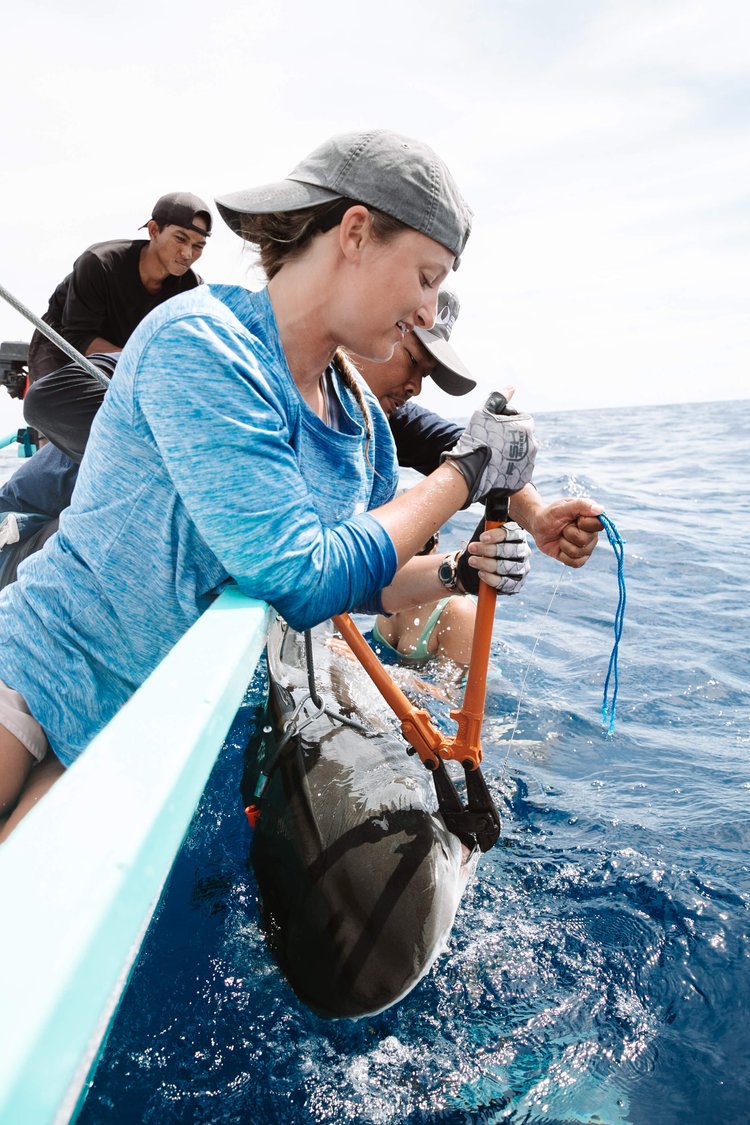 Chelsea
Scientist
Chelsea is part of our team of scientists who can surprise anyone with her knowledge of sharks and the ocean
Dika
Head Scientist
Dika is the leader of our team of scientists, a big fan of whale sharks and heavy metal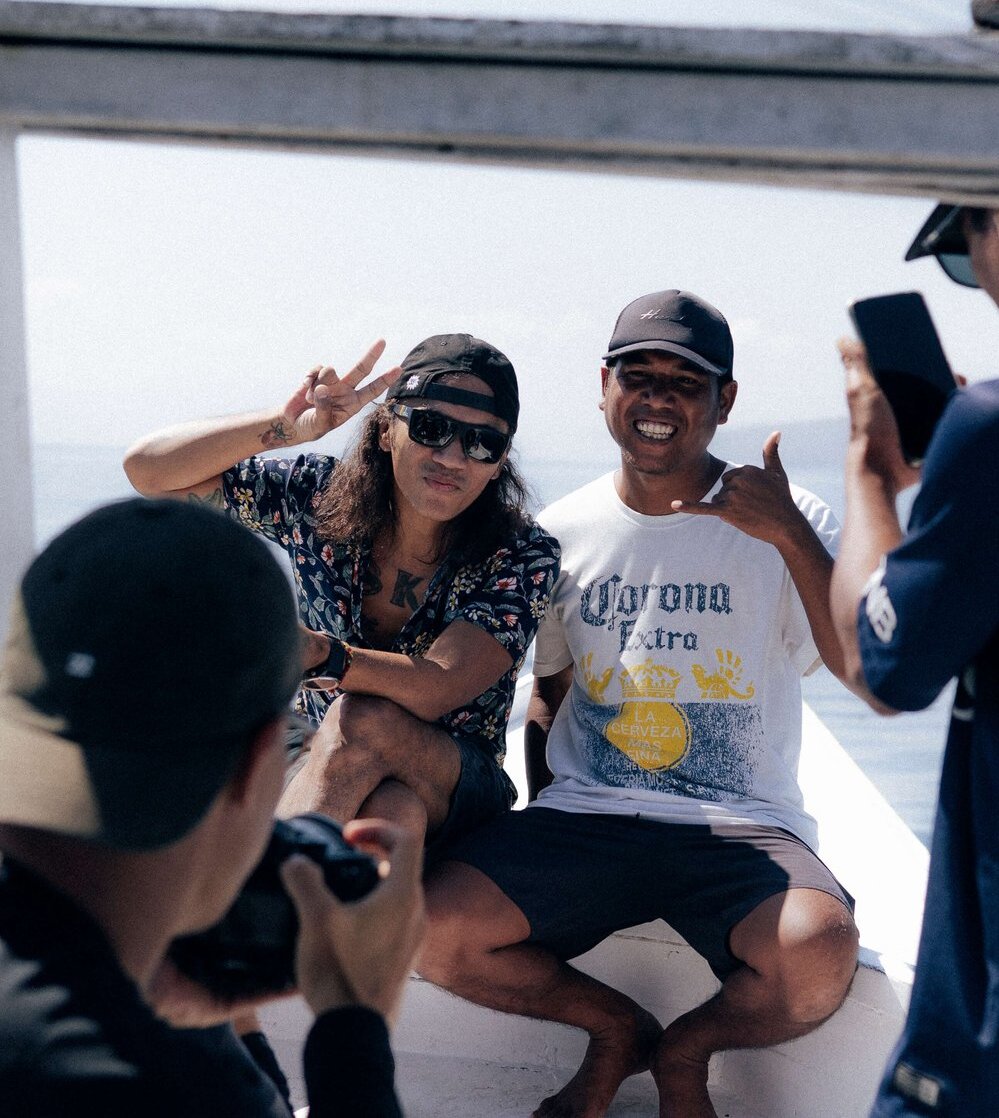 Team
Project Hiu
Our team consists of a large number of people. They are all involved in our mission and contribute to shark conservation
Name
Supplier
Quantity
Amount
Receipt
№5 Hiring a Fisherman (1 month)
Project Hiu
12
$455
-
№4 Hiring a Fisherman (1 month)
Project Hiu
12
$455
-
№3 Hiring a Fisherman (1 month)
Project Hiu
12
$455
-
№2 Hiring a Fisherman (1 month)
Project Hiu
12
$455
-
№1 Hiring a Fisherman (1 month)
Project Hiu
12
$455
-
Unforeseen expenses
-
-
$0
-
Reward for the organization
-
-
$0
-
Acquiring charges
-
-
$1,742
-
8 months ago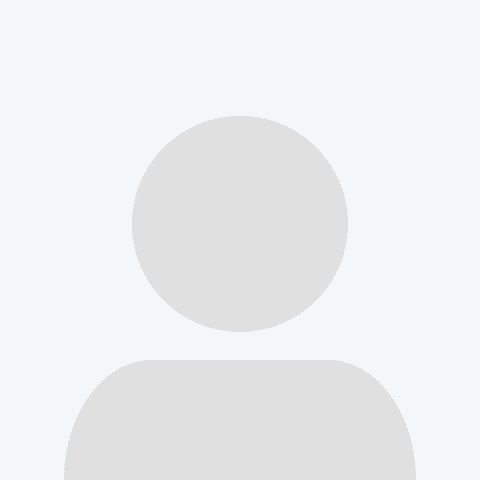 -
$1
8 months ago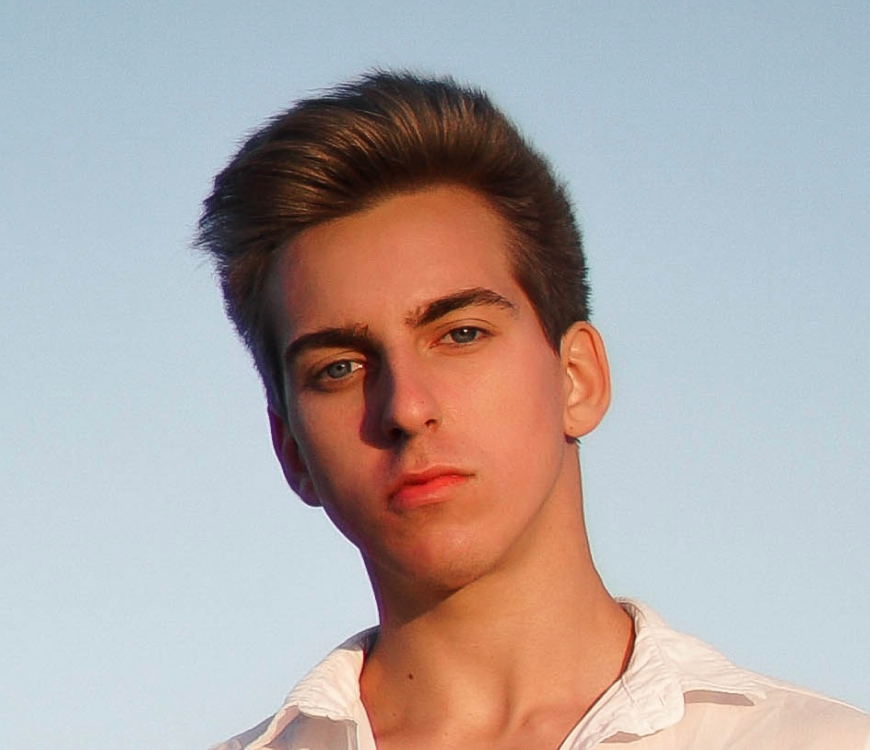 Ukraine
$5
8 months ago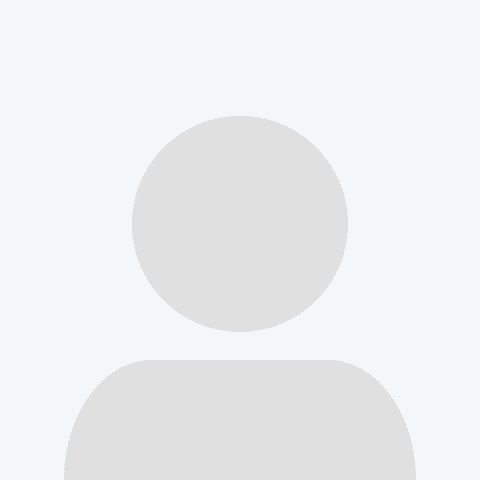 -
$10
8 months ago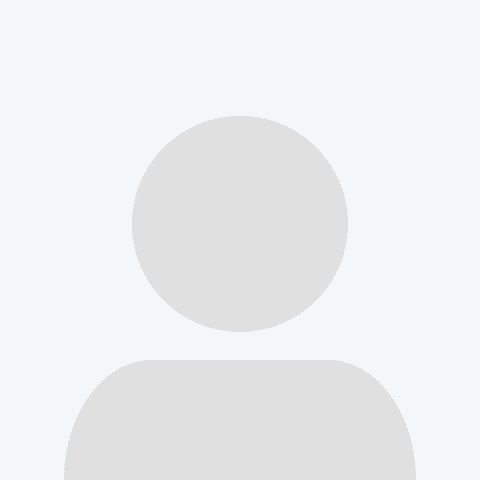 -
$100
8 months ago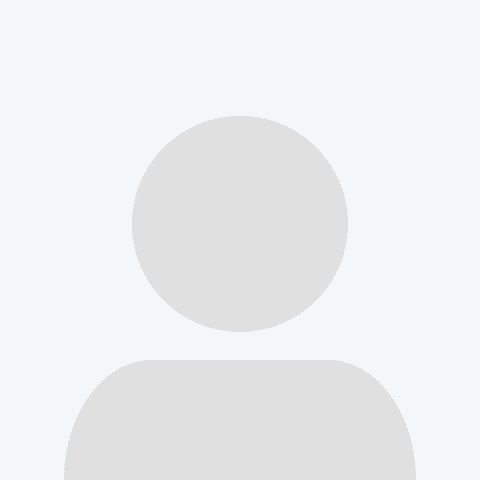 -
$20
8 months ago

Cyprus
$20
8 months ago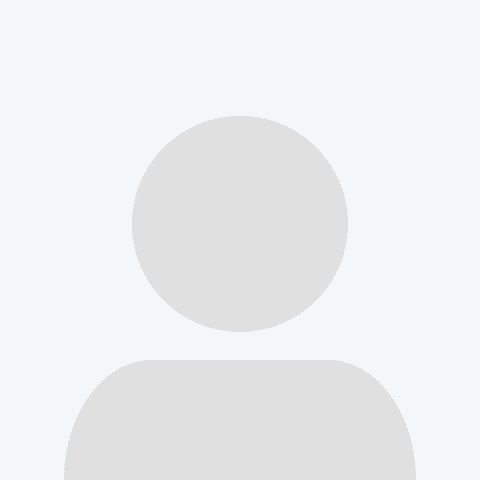 -
$200
8 months ago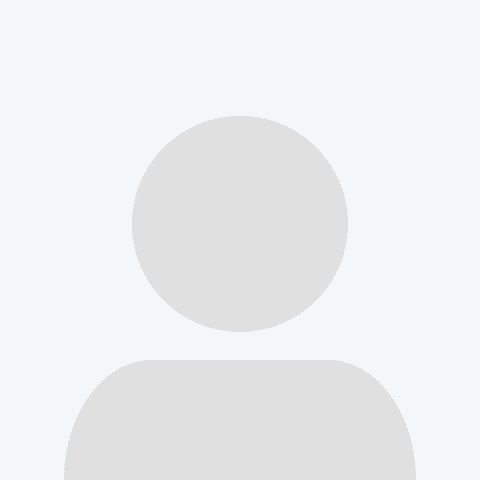 -
$100